When you first created your Kickbooster account, you were given a "unique referral link". When someone clicks this link, they will go to the main Naturalforce.com homepage, which is great if that is what you want, but not so great if you wanted them to go to a specific product or page! This article will show you how to create new links that will take people exactly where you want them to go. 🎯
Step 1 - Select the "Link Builder" Option from Your Kickbooster Dashboard
1) Go to Kickbooster.me and select the "Dashboard" button on the upper right-hand corner.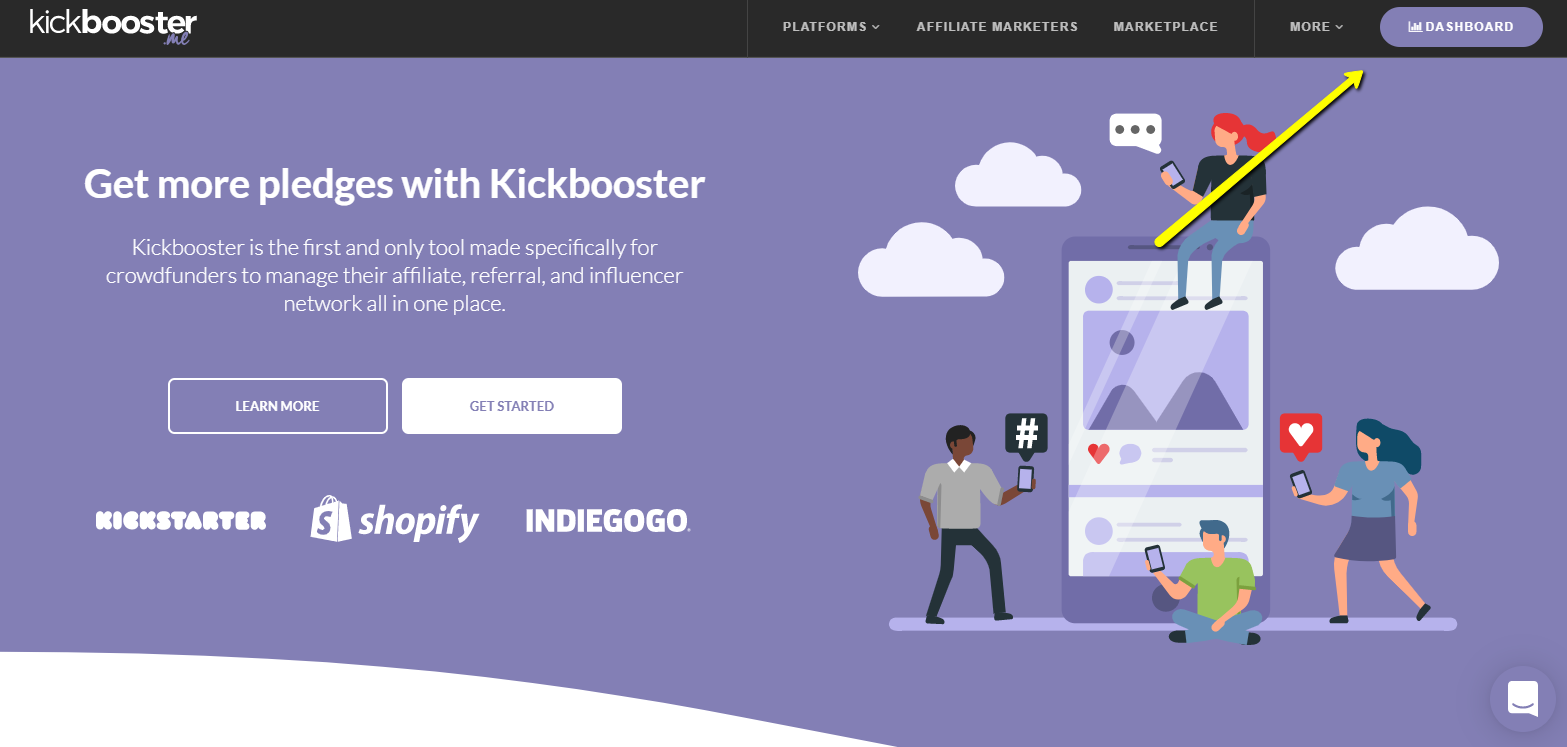 2) From your dashboard, select the "Link Builder" option from the menu on the left.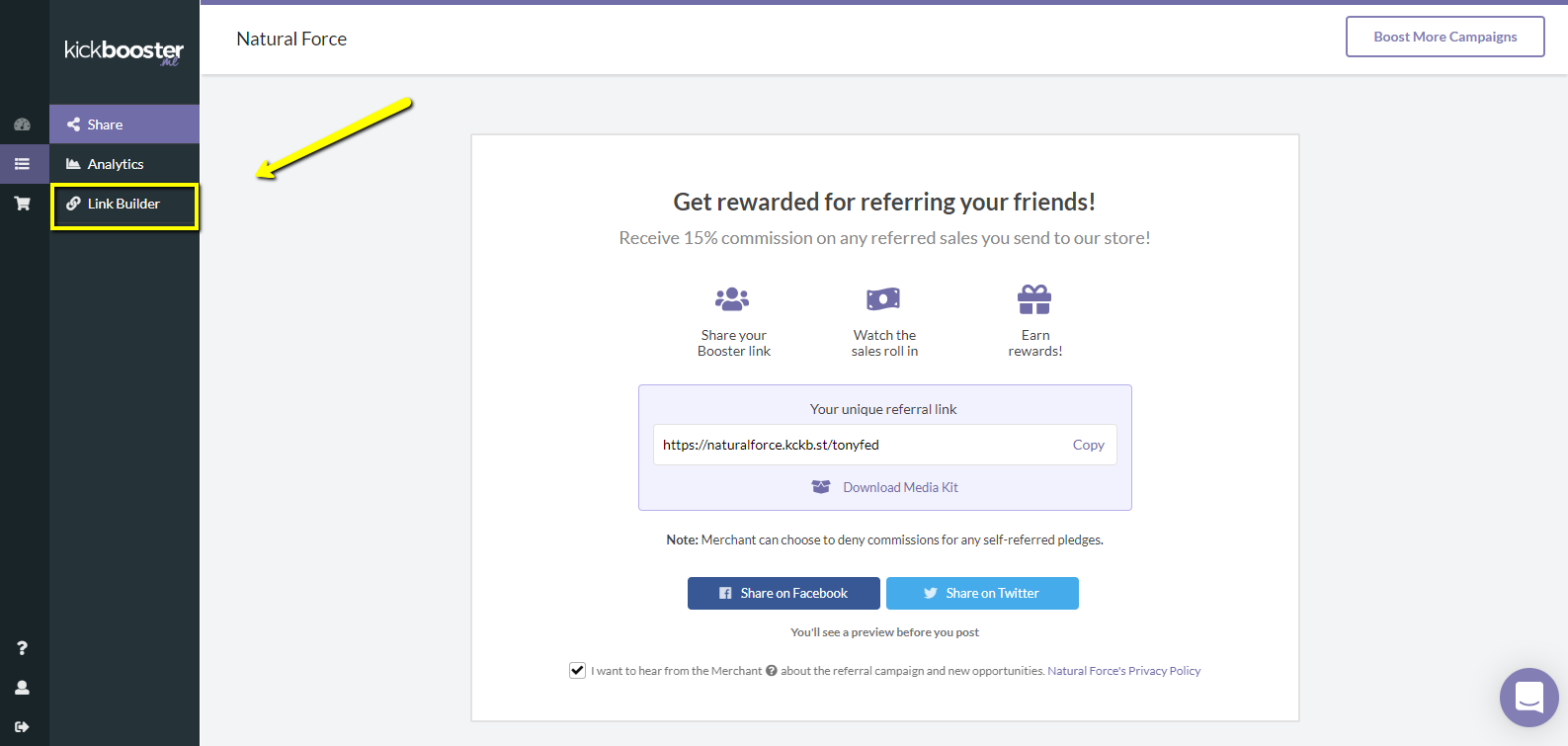 Step 2 - Create a New Custom Affiliate Link with the Target URL
1) From the "Link Builder" page, select the "Create New" button.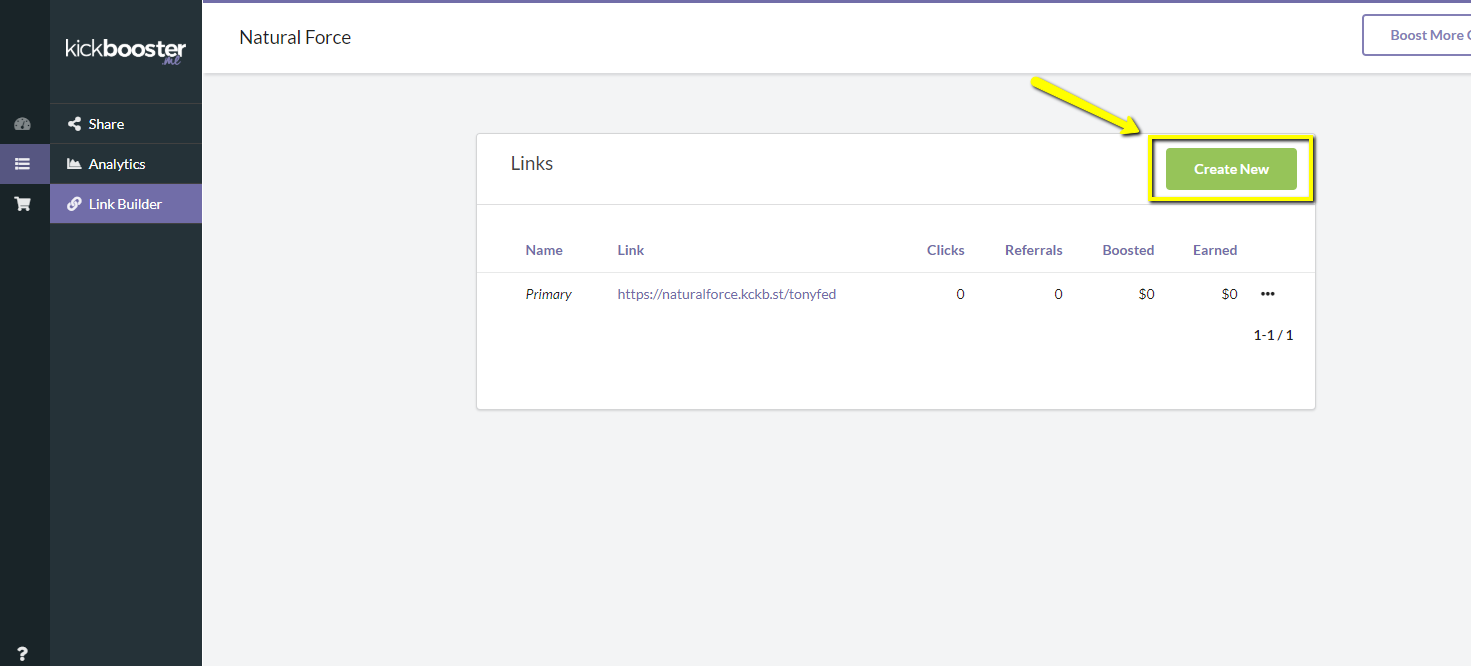 2) A pop-up will display with two empty fields, a "Name" field and a "Destination page URL" field. Choose a name for your new link (ex. "Natural Force Deals Page") and enter the target url (ex. https://naturalforce.com/pages/current-promotoins). Once you've completed the fields, select the "Create" button.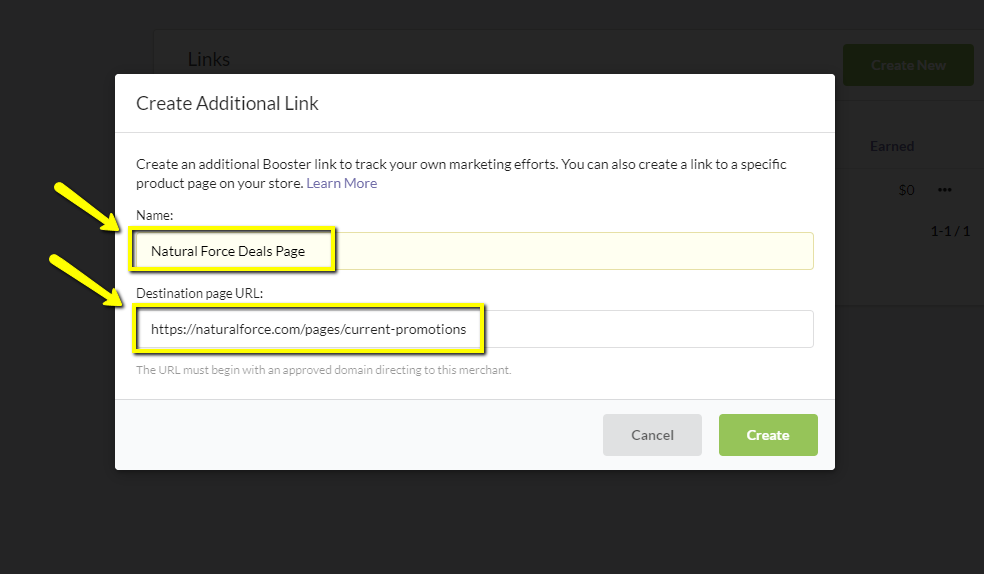 3) You now have a new custom affiliate link that you can share with your audience!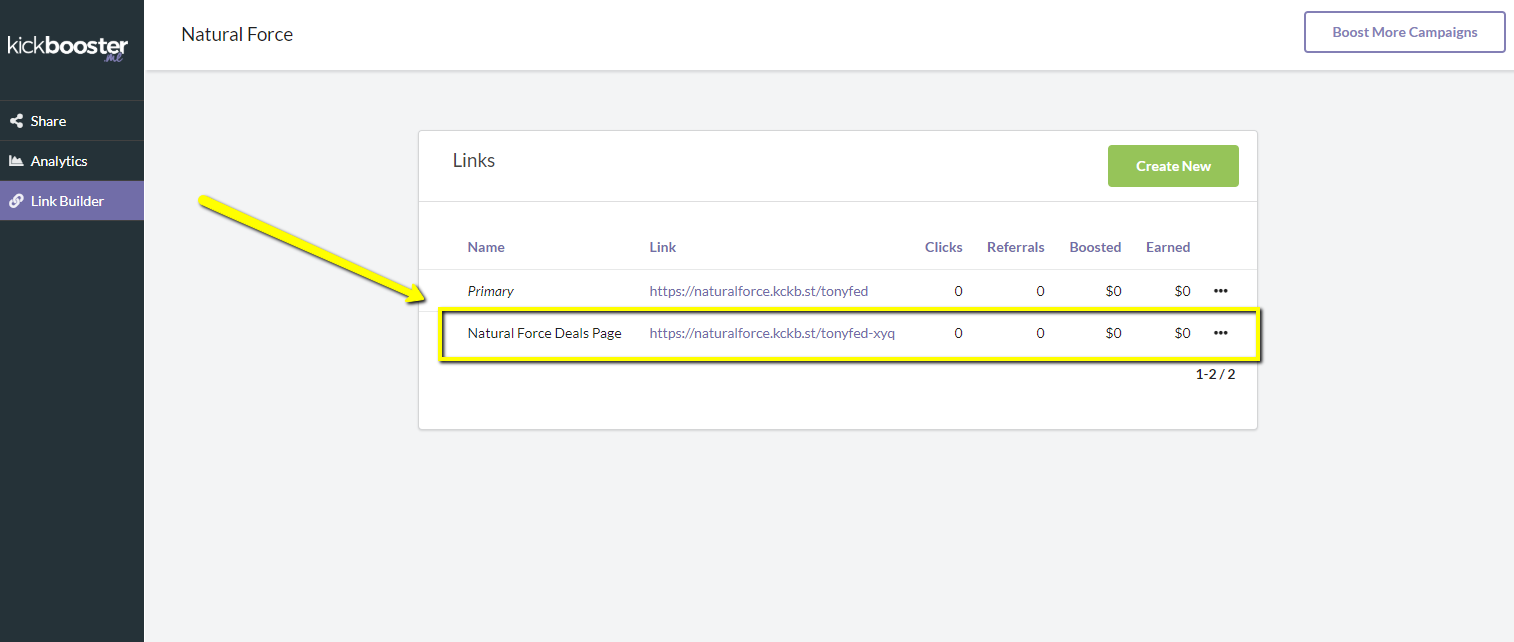 Step 3 - Share Your New Custom Affiliate Link with Your Audience!
Links like these are perfect for social media, blog posts, and email blasts because you can create them for the Natural Force products and product collections that you are MOST passionate about! Your audience will also love them because they won't have to click around and waste time trying to find what you are talking about!
For example, you could create a link that specifically goes to our Clean Coffee product page or one that goes to our Keto Coffee Kit bundle. You could also create a link that goes directly to our Keto collection (all products featured are Keto certified) or one that goes to our Vegan collection (all products featured are Vegan certified).
Some additional ideas for using this type of link include:
1) Talk about your favorite Natural Force product in your Instagram Stories and use a custom link as the "swipe up" option
2) Write a blog post comparing different diet types and use custom product collection links as hyperlinks
3) Send an email blast to your audience that features Natural Force blog content and recipes. You can create custom links for those too! Remember: "Cookies" last for 30 days, so if someone clicks on your link, reads a blog post or a recipe, and comes back and makes a purchase 29 days later, you still get credit!