Absolutely and we encourage it! 🎉
Since you get a subscription discount of 20% off after the first order, you are more than welcome to keep your discount and swap products instead of starting over.
Any swapped products on an existing subscription qualifies for the discount immediately.
Note: This article is about swapping products on an existing subscription. Click here for instructions if you want to add additional products.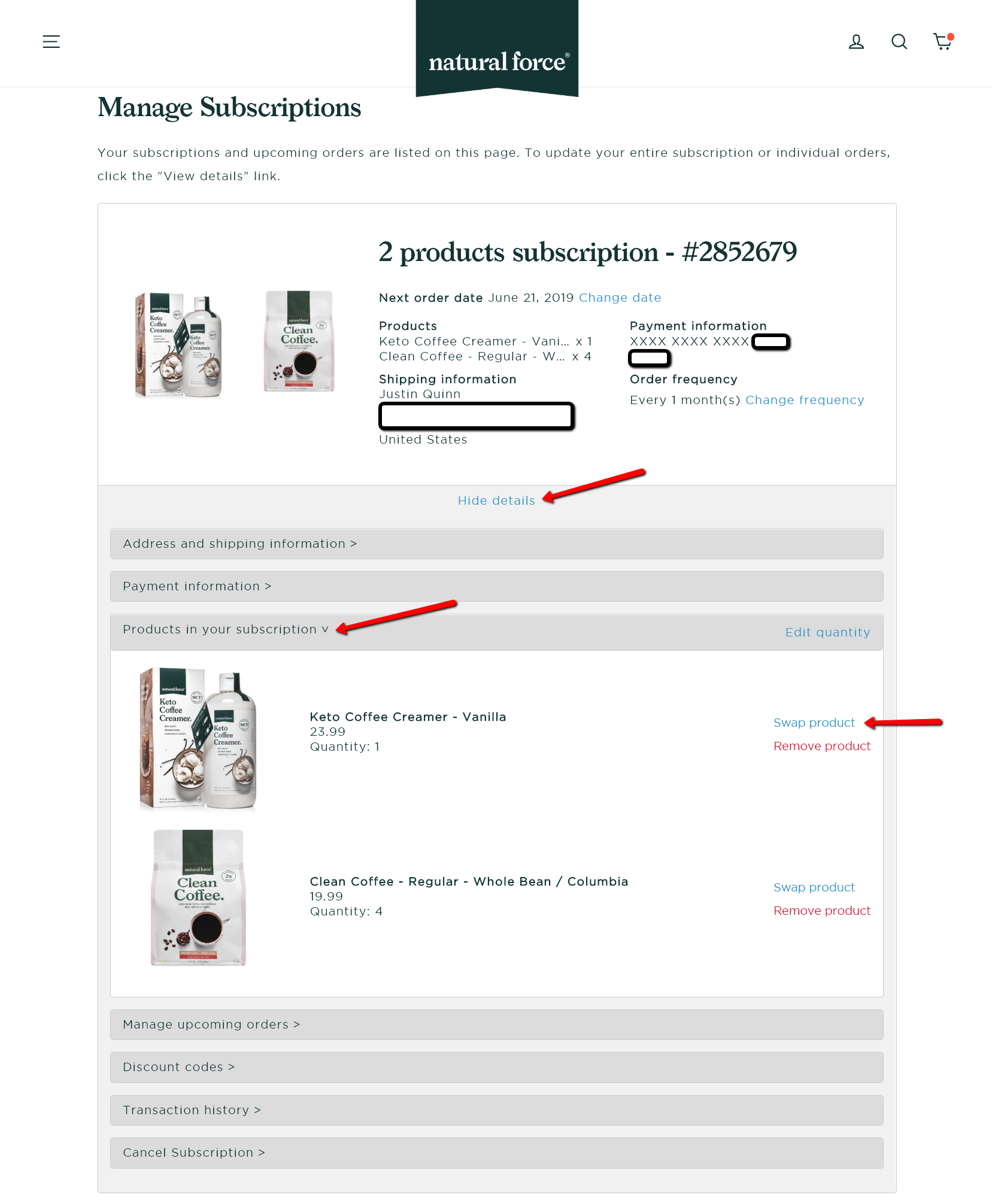 To swap products:
Log into your account using the same email you checked out with. If you do not have an account yet, you can create one here.
Click "Manage Subscriptions"
On the Manage Subscriptions page, find the subscription you want to swap products for.
Click "View details" to expand it.
Click the "Products in your subscription" tab
Click "Swap product" next to the one you want to change.
Choose the product and variant you want from the catalog list. Click "Select"
Choose your shipping method.
Click "Save Changes"
That's it! Your next subscription renewal will contain the new product swapped for the old one.