Natural Force subscriptions are super easy to manage! 😃
To manage your subscription, you should...
Have already checked out with a subscription
Create an account using the same email you checked out with.
Click here to create an account if you don't already have one.
Note: Feel free to use the social sign in options as long as your social email is the same email you used to checkout.
Once you are logged in, click "Manage subscriptions" at the top.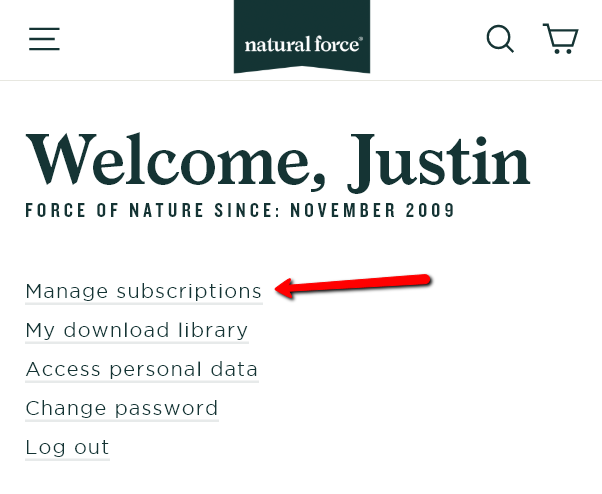 You will then be taken to the the manage subscriptions page. All of your active subscriptions for this email will be shown.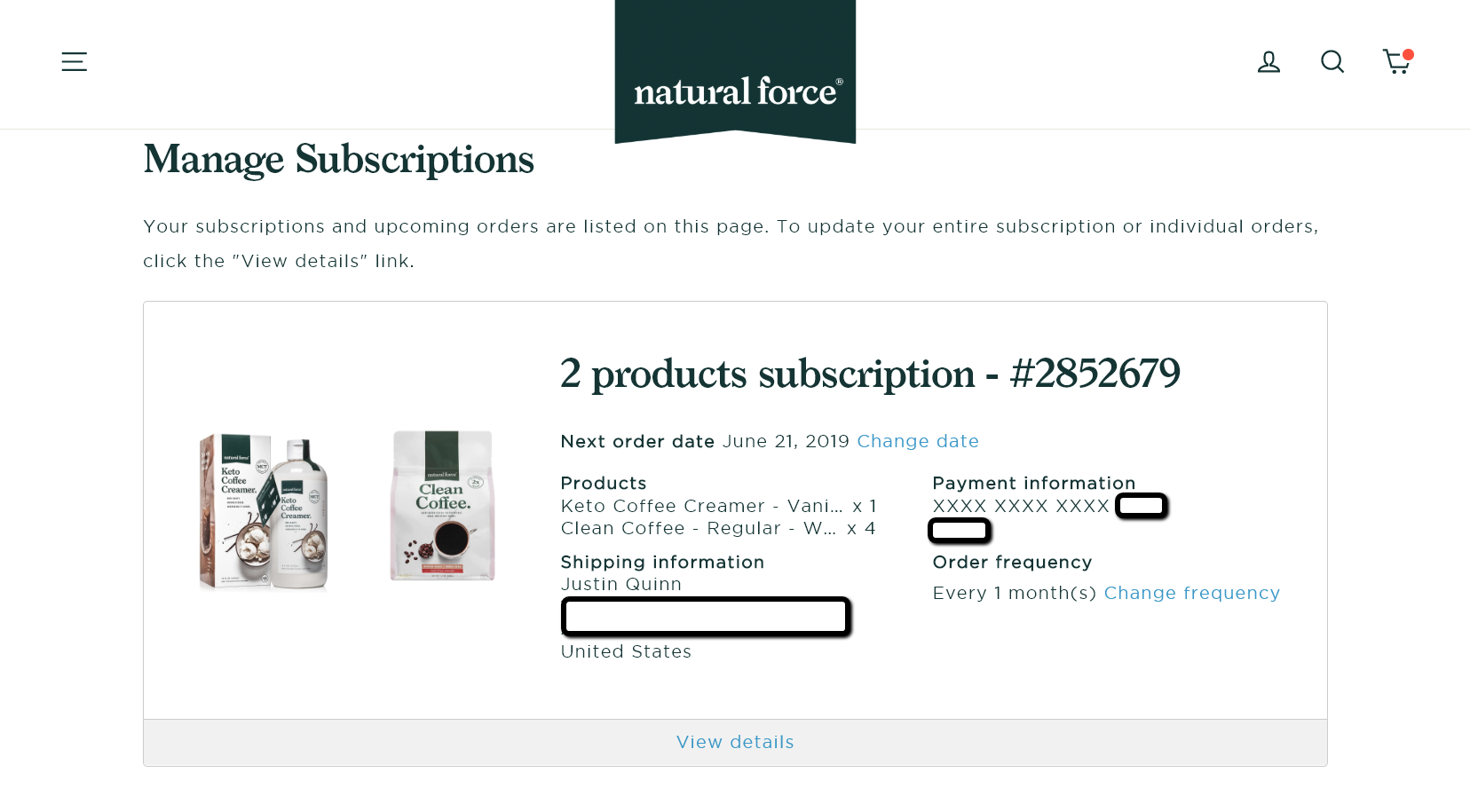 From this screen, click "Change Frequency" to change how often your order is delivered. You can also click "Change date" if you want to change the day of the month your order is delivered.
Or, click "View details" to:
Change shipping or billing address
Update credit card
Swap products
Skip shipments
View order history
Cancel subscription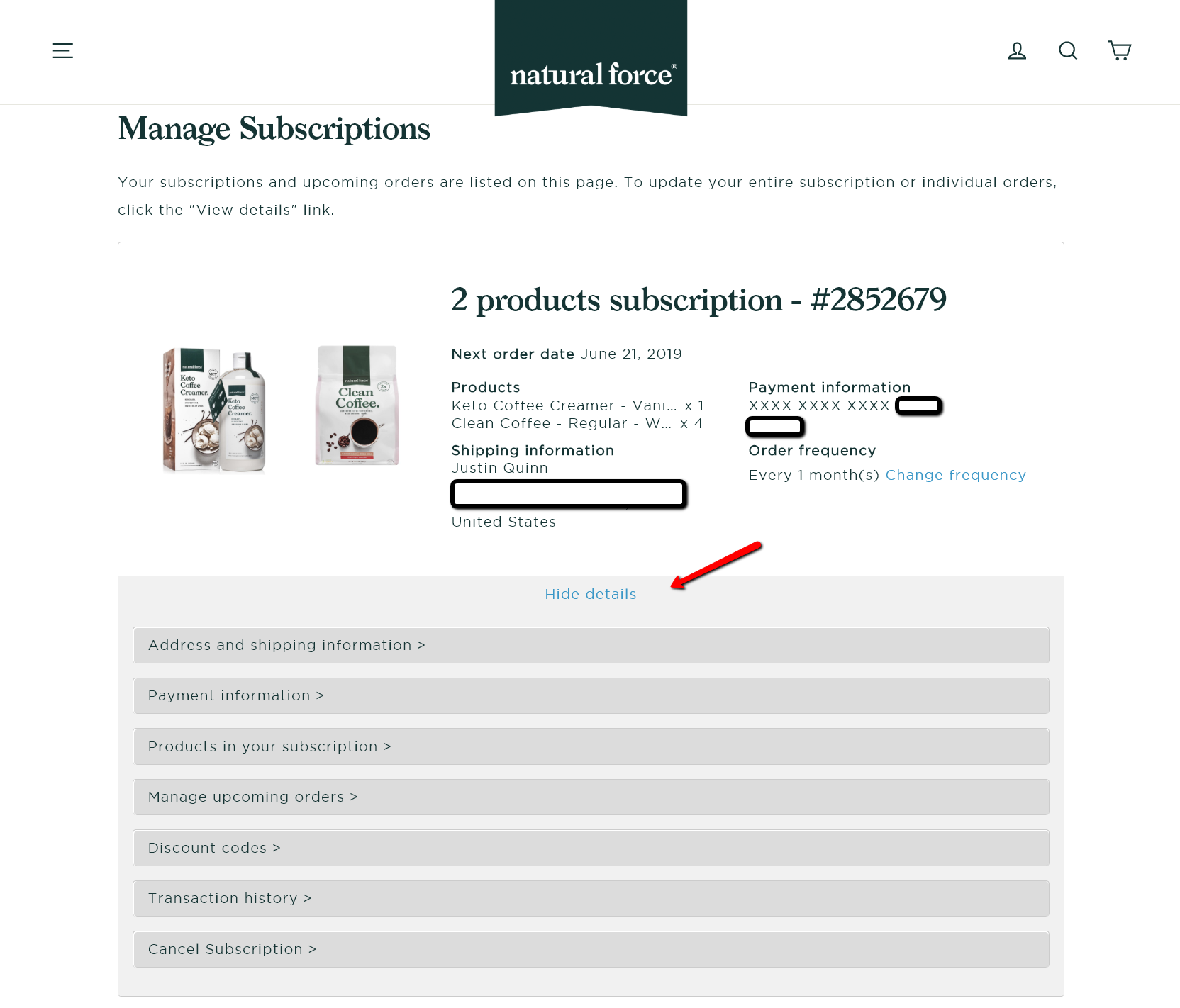 Need more help or subscriptions not showing up? Submit a support ticket here or call us at 844-927-3733. We are here to help! ✊