We are sorry to see you go!
Cancelling is easy and we don't make you jump through hoops. 💯
You may cancel at anytime. There are two ways to cancel:
Option 1 - Cancel via Account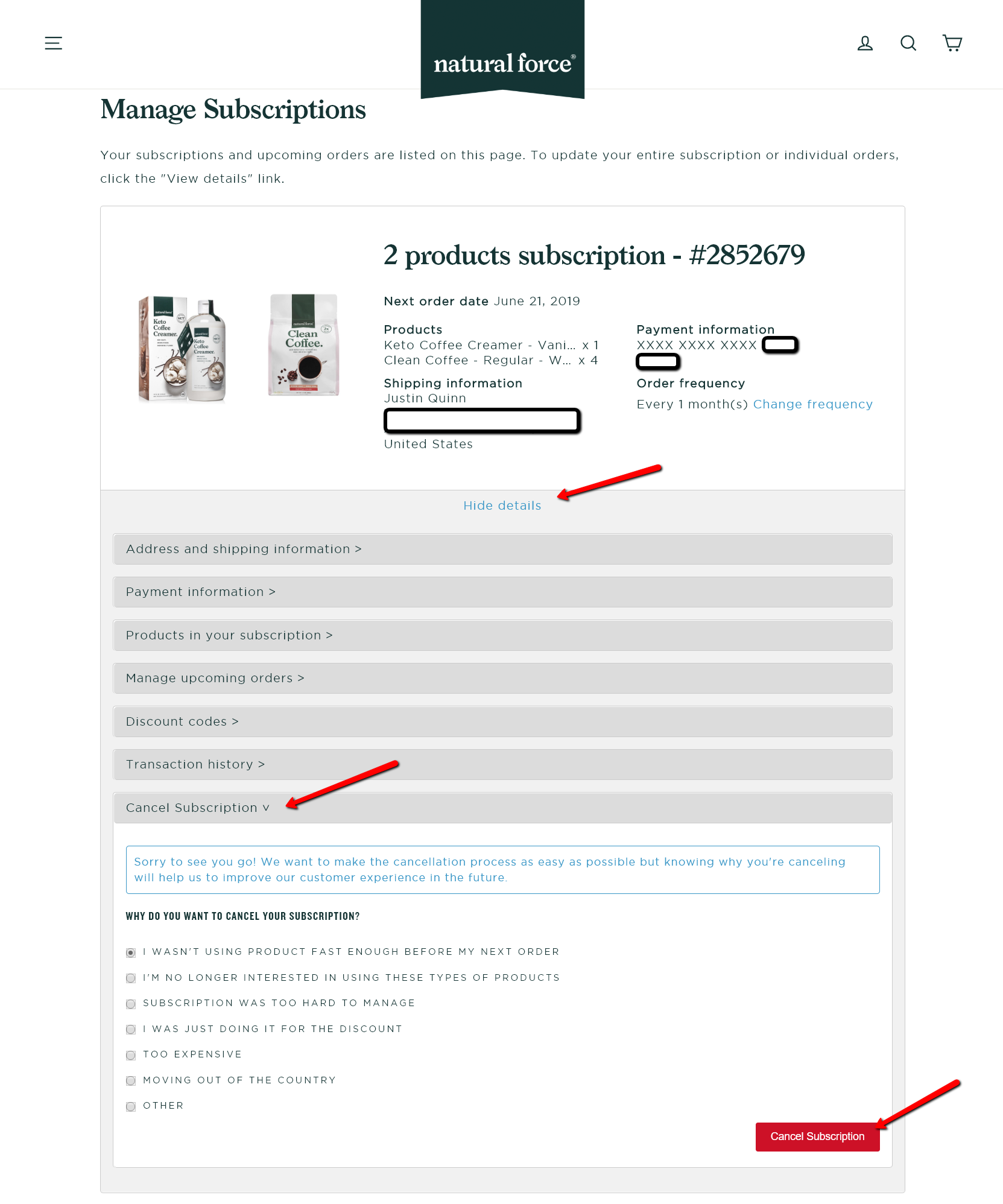 If you do not already have an account, create one using the same email you checked out with.
Log in.
Click "Manage subscriptions"
Find your subscription
Click "View details"
Click "Cancel Subscription"
Choose your reason and click the cancel button. That's it!
Don't forget, you can also pause your subscription or skip shipments without losing your discount.
If you cancel, you will lose your 20% discount and have to pay full price again on your first order to start a new subscription.
Option 2 - Reach out to Support
Our world class support team will be happy to manage any details or cancel your subscription for you. Simply give us a call at (844) 927-3733 during normal business hours or submit a support ticket here.
Please note: Subscriptions may be cancelled at anytime. We send a notification email three days prior to subscription renewals. Any subscription order already processed is non-refundable.
Click here to view our full refund policy.
Thank you again for being a subscriber. Whatever your reason for cancelling is, we are here if you ever want to start up again! 🤗