If you are already an approved retailer, here is the link!
https://wholesale.naturalforce.com
Please enter your email and password. Then, click the sign in button. Once logged in, you will be able to browse our entire wholesale catalog and place your order!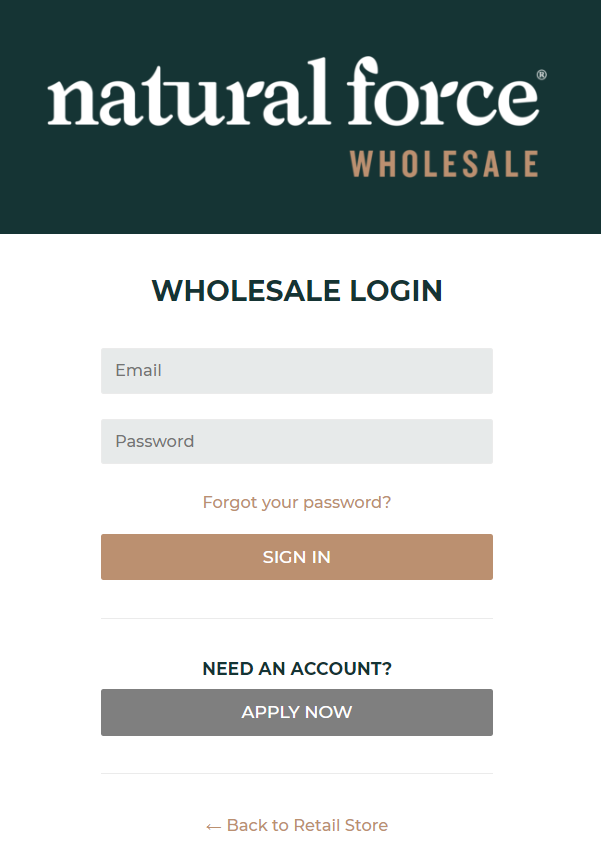 Don't have an account yet?
If you do not have a wholesale account yet, check out this article for instructions on how to apply 😊.