Our goal is to make Naturalforce.com THE place to buy our products, so we want to make sure you feel welcome AND rewarded! 🙌💯

This is why creating an account on our site isn't just a convenience, it's a way to earn points worth real money on EVERY purchase, plus you'll get 1,000 points just for signing up, bonus points on your birthday, access to product subscriptions, and more!

There are two ways to create an account on Naturalforce.com, and both of them will automatically enroll you in our Force of Nature Loyalty Rewards program:
Option 1 - Click the Account Icon
The easiest way to create an account on Naturalforce.com is to click the account icon on the upper right-hand corner of our website.
This will bring you to a page where you can use Facebook, Google, or manual information fields to create your user account.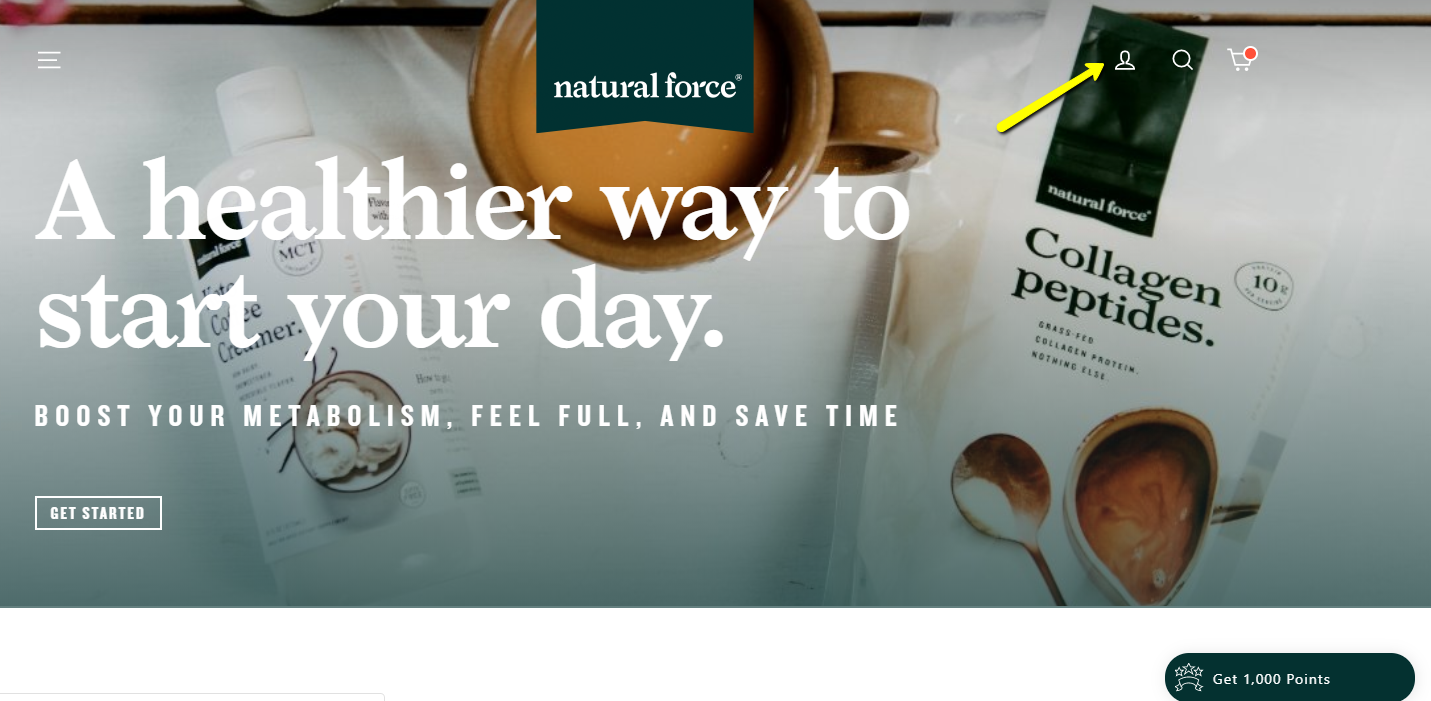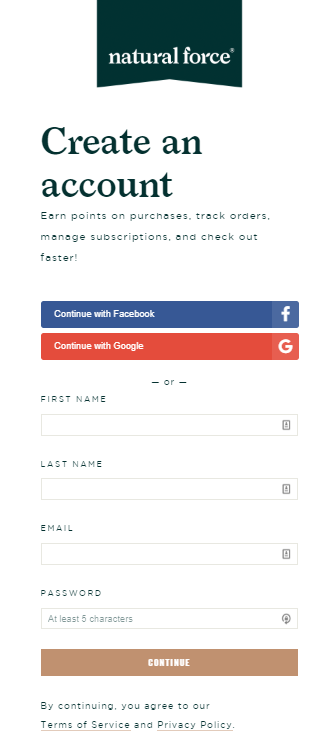 Option 2 - Use the Widget
If you click the "Get 1,000 Points" widget located on the lower right-hand corner of our website, you'll be prompted to "Join now".
Clicking the "Join now" button will bring up contact information fields that you can then complete before clicking "continue" which will complete the account creation process.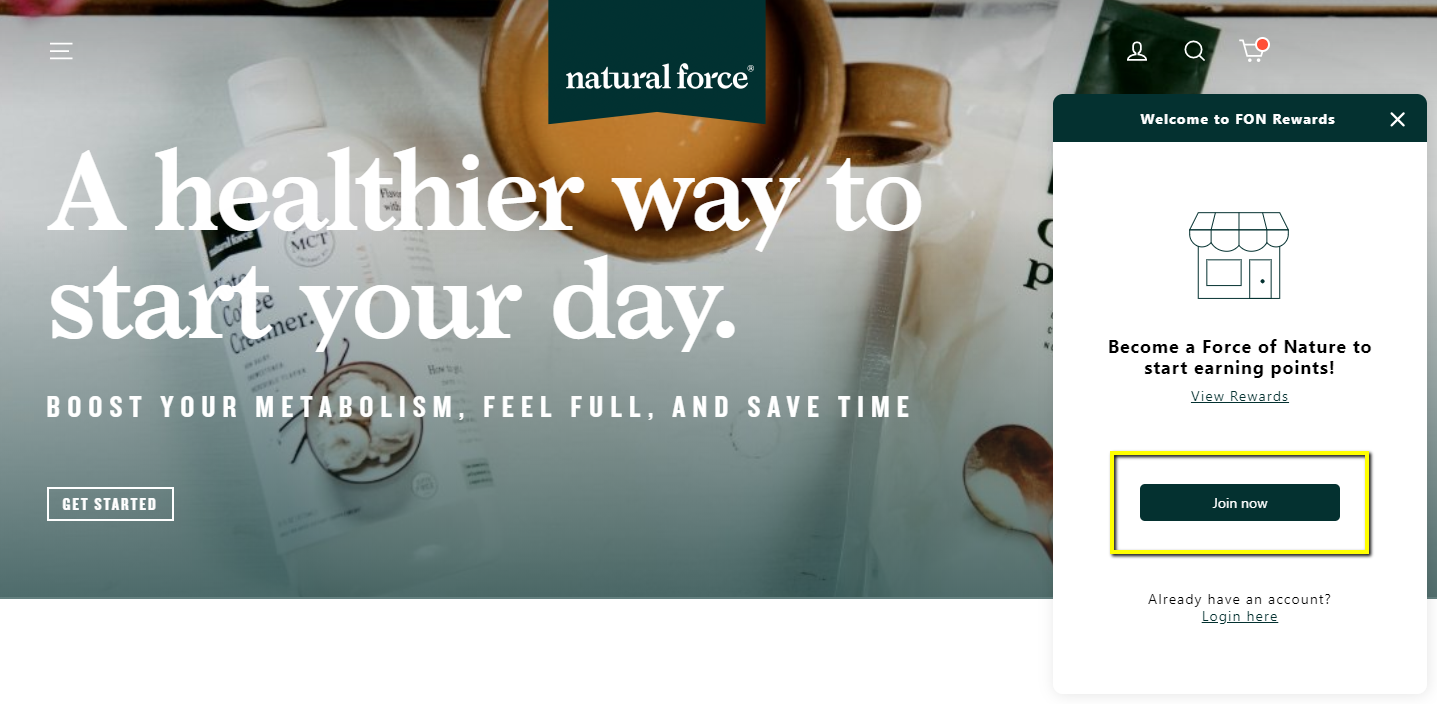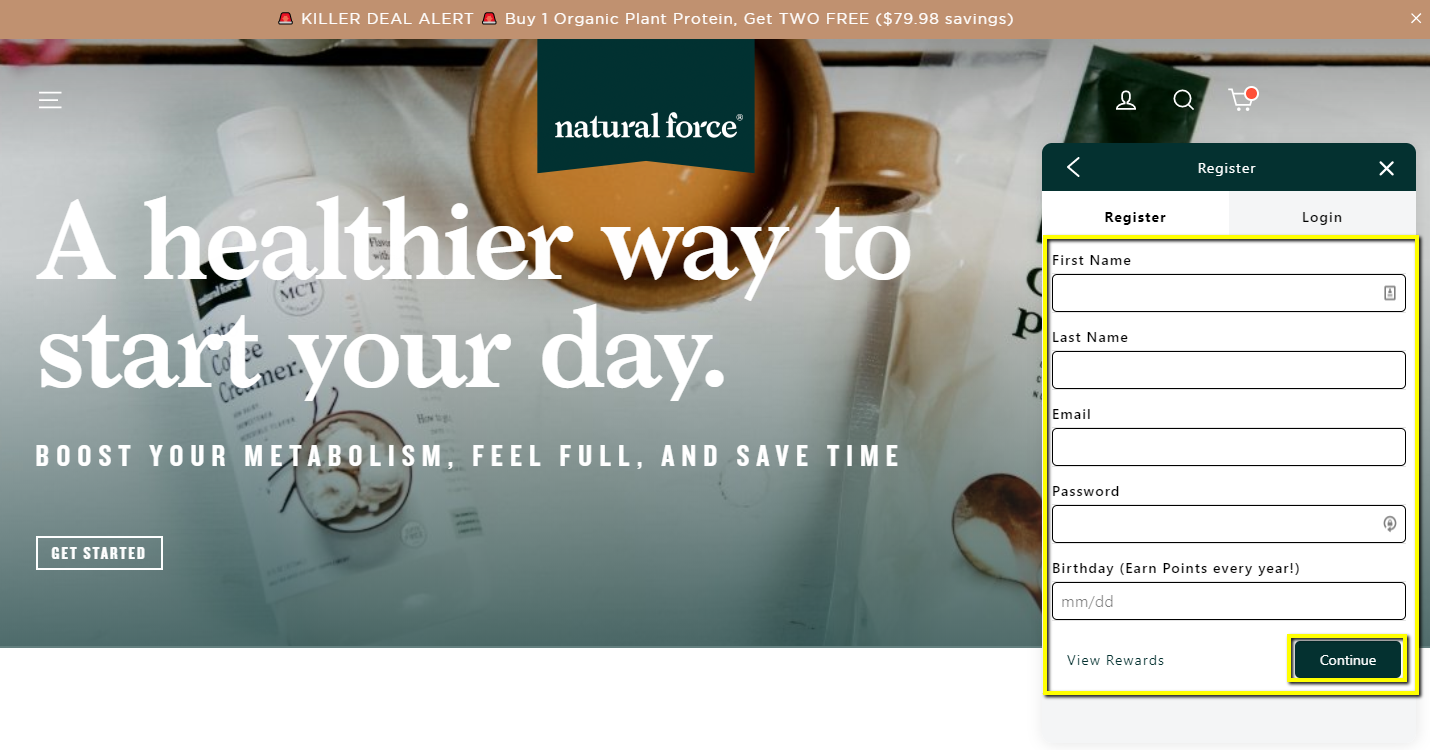 Congratulations! You are now an official Force of Nature!
For more information about our Loyalty Rewards Program, check out these support desk articles: